CRYSTAL CASTLES & HEALTH @ EMOS (SHOW REVIEW)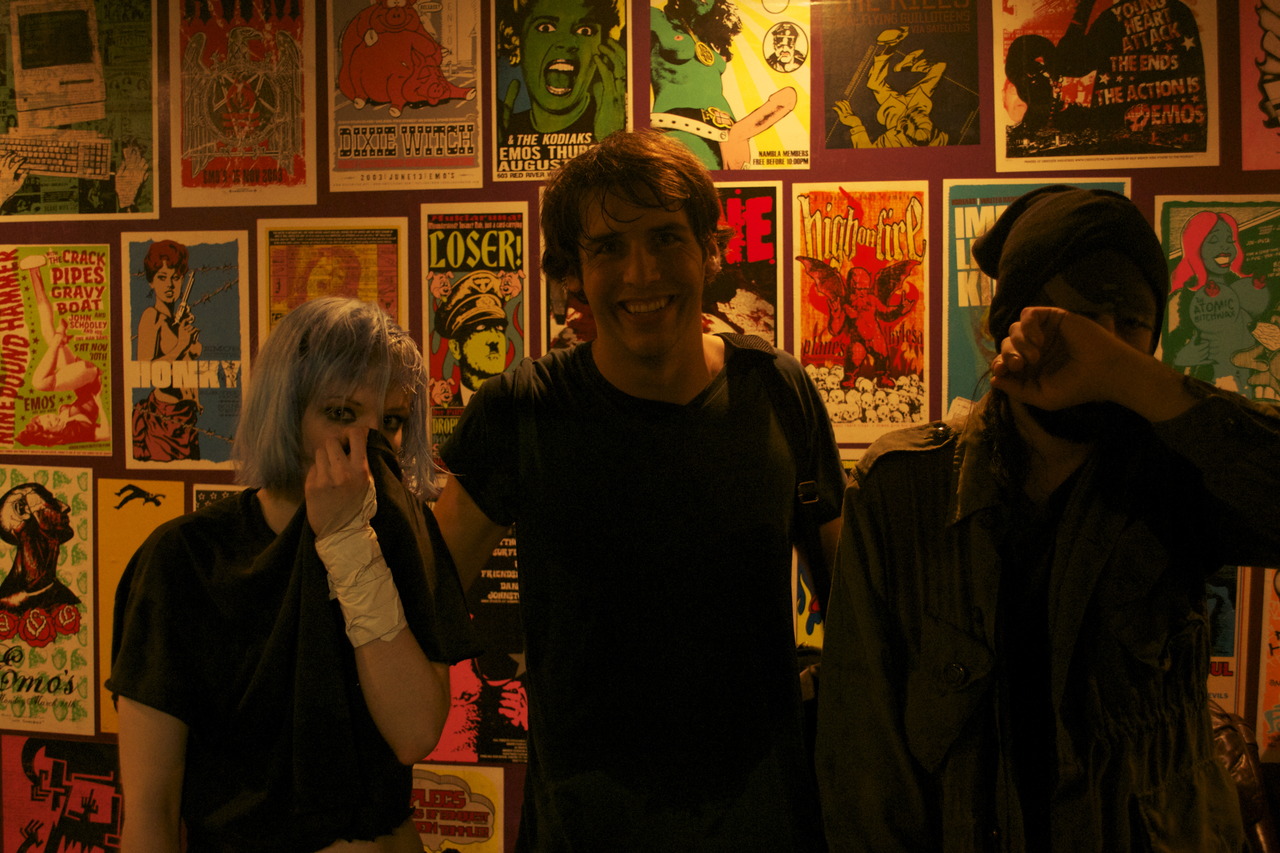 Nobody quite sparks the imagination like Alice Glass and Ethan Kath.  The members of the electro-noise group Crystal Castles have deftly created a shroud of macabre mystery to surround their dark and diabolical personas.  Through gothic imagery, epic seizure-inducing light shows, and Alice's banshee-like stage antics, Crystal Castles has gathered a following that is as much obsessed with the band's image as they are with the jilted and dissonant dance tracks that Kath and Glass serve up.  Crystal Castles came through Austin for the ACL festival last weekend last weekend but it was their show on Saturday night at Emos East, not their festival showcase on Sunday, that set Austin abuzz about the Gothtronica duo.
Crystal Castles dares not deviate from the icy synths, strangulated screams, and glitch-infected beats that gained them an audience since their debut in 2008.  Songs off their soon to be released record like "Plague" and Wrath of God" have proven that they will continue with the apocalyptic electronic ambient sound mixed with skull-shattering graveyard synths.   Saturday night at Emos East, Alice Glass unleashed her wanton wrath upon the sold out crowd, lashing her fans with strident screams with energetic urgency.  While taking pictures on the side stage for the first few songs, I was warned more than once to watch out for Alice's mic stand which she might hurtle in my direction, and sure enough I was forced to dodge a couple of impalement attempts.  Alice and Ethan poured through their 13-song set, rattling the foundation of the building with hits like "Suffocation" and "Alice Practice" and entrancing the crowd with ambient tracks like " Celestica" and "Crimewave".  The show peaked with their cover of the Platinum Blonde track "Im Not In Love" and then was followed with two encores to top off the high-energy show.
After pouring themselves unto the crowd, Ethan and Alice went backstage to recover from the electronic maelstrom they just summoned upon their fans.  Seeing Ethan and Alice up close did not unmask their allure in the least, Ethan's stare was as cold as ever underneath his hoody and Alice was as wily and intimidating as she is onstage.  As Alice was walking by backstage, I made an idiotic attempt to engage her in conversation by telling her that "She looked exhausted", after which she shot my dagger eyes and sarcastically retorted "Well Thanks" and walked off in a huff, leaving me to remember my one exchange with Alice as one in which she had nothing but hate for me. I may not have endeared myself to the band, but I am happy to see that Alice and Ethan are as bold, abrasive and, exhilarating in person as they are in the music they make.
HEALTH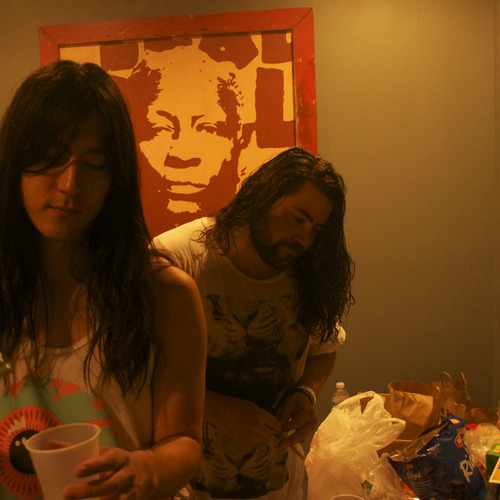 This LA-based  noise rock group blends electronica and dance into their blissfully distorted tracks.  The band, consisting of four members including Benjamin Jared Miller, Jake Duzsik, John Famiglietti, and Jupiter Keyes. All are from different cities including Seattle, San Diego, and their current home base, Los Angeles. Having cut a record with Crystal Castles, and historically having toured with CC, it wasn't surprising to find them billed as CC's opening act for an ACL aftershow Saturday night at Emo's East. They killed onstage  but John Famiglietti and Jupiter Keyes were also accommodating in their hospitality pouring up some drinks backstage afterwards.