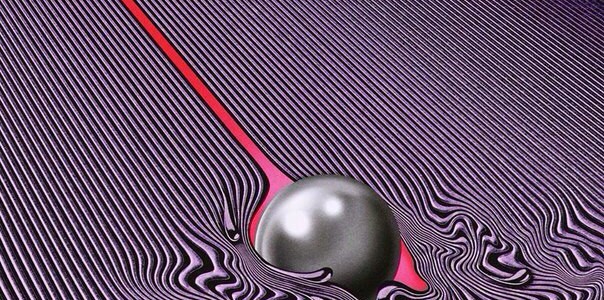 Album Review: Tame Impala – Currents
Review by: SlackerLee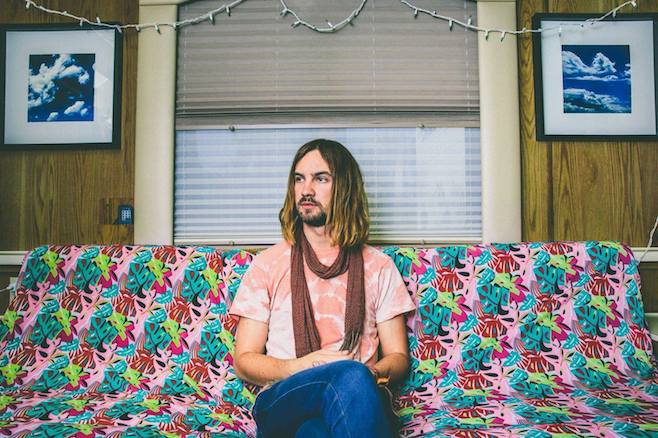 Kevin Parker, the mastermind behind Tame Impala, is a music studio genius who has created what might be the best album of 2015 with his recently released Currents. Parker has described himself as a clown while playing live shows, but admits that he is deathly serious when recording in a music studio. Parker's dedication in the studio has paid off with what is a shimmering synth-laden offering to the shoegazed gods of the wall of sound. Currents sounds as if John Lennon has been reincarnated as a millennial and then hired the Wilson brothers of the Beach Boys to play synths as his backing band. Here is a breakdown of the album by track:
#1: The album triumphantly opens with "Let It Happen" abruptly embarking on the album's journey with sensational electronic morse-code signals that laconically erupt over a marching band-like backbeat. The staccato laser synths suddenly give way to a muted chorus of ethereal soundscapes that accentuate Parker's lyrics 'All this running around/Trying to cover my shadow'. "Let It Happen" is mind blowing in its ability to introduce the album's heavy electro-synth theme in conjunction with its mellower sonic-induced ethereal soundscapes.
#3,4: "The Moment" is a bubblegum electro-pop interpretation with carefree innocence that washes over you immediately.  "Yes I'm Changing" is a slow-tempo building, personal affirmation, of Parker's own evolution as an artist, 'I caught a glimpse, I'm going after it/ They say people never change but that's bullshit, they do.'
#5:  Another standout track, "Eventually", explodes with dissonant symphonic crashes, but quickly evaporates into a balmy, tranquil chorus that features mandolins, soft synths, and the lyrics 'I know that I'll be happier/ And I know you will too'. The contrasting tempos and the segues that tie them together are genius.
#2,6: Parker acknowledges the lost art of the comprehensive album. While many contemporary artists try to stack as many potential singles as possible on their albums with blatant disregard to synergies and flow of the recording, Parker uses sub-two minute segue songs like "Nangs", "Gossip" and "Disciples" to fortify the album experience as a whole.
#7: "The Less I Know The Better" has an insanely catchy bass line that has disco and funk elements emanating from it that make it one of the stronger tracks on Currents. One of the many dance tracks on the album, this track could fit seamlessly into the 70's-era of funkadelic rhythms.
#8: An ode to the nostalgia of past relationships, "Past Life" features a vocoder dialogue in a heavy Aussie accent that describes a chance encounter with an ex-girlfriend, while Parker chimes in deftly with his slow jam mantra-like chorus. "Past Life" is eerily one of the album's most addictive earworms.
#9,10: After the gravitating and pensive "Past Life", Parker enlivens the listener with the bubble pop jangle "Disciples" that doesn't make it past the two minute mark, but allows for a quick shot of dopamine before Parker returns to a sleepy dreamscape in "'Cause I'm A Man", a spacey and lackadaisical road trip through psychedelic and synth-laden terrain that emits a hypnotizing effect.
#11, 12: A heavy R&B back beat serves as the backbone for the penultimate song on Currents. "Love/Paranoia" is lyrically the most emotionally effusive track on the album. Prose like 'Suddenly I'm the phony one/The only one with a problem/True love is bringing it out of me/The worst in me, and I know now.' expose Parker's vulnerability and self-questioning in relationships. The album ends with a rollicking but equally emotional "New Person, Same Old Mistakes" which is essentially is six minutes of chorus-less fading out music, as to not let Currents end in the abrupt way it began.
The highlight songs of Currents are "Let It Happen", "Yes I'm Changing", "Eventually", "The Less I Know the Better", "Past Life" and, "Cause I'm A Man", but upon the listening through the album, it is obvious that the total effect is much greater than the sum of it's parts. Parker continues his journey of self-discovery and evolution as he moves past his third album, and it's a joy to simply be a spectator of his remarkable trajectory.   We can only hope that his work ethic in the studio and fascination with experimental sounds doesn't wane anytime soon, because the way Tame Impala is going, there is no reason they shouldn't be the defining sound of the millennial generation