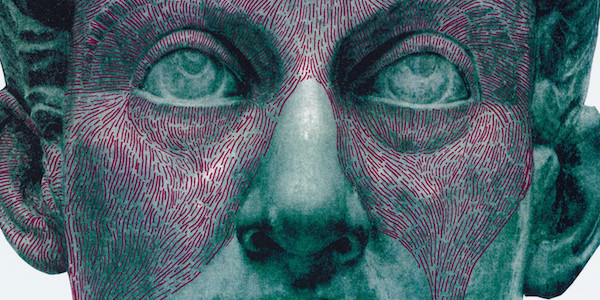 PROTOMARTYR – 'THE AGENT INTELLECT' (ALBUM REVIEW)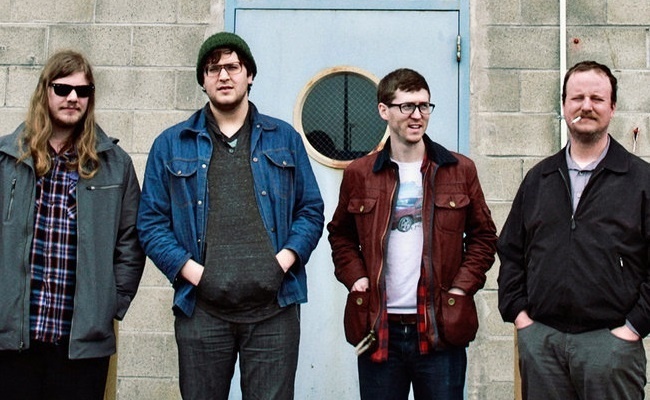 The Motor City rock sound ignited by the Stooges and MC5 is still alive and well as evidenced by the latest release from Detroit post-punkers, Protomartyr. Their third album, The Agent Intellect, descends into your psyche like a black cloud of angst, accompanied with sardonic quips and thinly-veiled rage.   The mood of the album is a perfect score to a dark industrial Detroit winter, a setting where pain and disappointment seem to become friendly faces.
Protomartyr's frontman Casey Jones dealt with his father passing from a heart attack during the recording of the album, and his mother, diagnosed with Alzheimers, followed shortly thereafter. The panicked mortality that arises in the album rarely bubbles beyond an effete defeatism, or venom-filled indictments. Yet the lack of enthusiasm is comforting in knowing this band isn't trying to force a glib, catchy hook on the listeners, but rather intoxicate them with their cathartic Detroit realism.
The opening album song "The Devil In His Youth" opens in a guitar riff panic that gets met with Strummer-esque vocals and dark lyrics that set the stage for the rest of the album. "Cowards Starve" stands out for its impressive build, bursting chorus, and brilliant lyrics, 'Social pressures exist/and if you think about them all of the time/ you're gonna find that your head's been kicked in'.
On "Pontiac 87" Jones revisits a rough day from his childhood when the Pope visited Detroit and a haunting chorus is repeated, 'There's no used being sad about it/What's the point crying about it'.  "Uncle Mother's" hits a painful vein, detailing drug deals in a house where the kids are left in the car and frightened innocence exudes from the guitars.
"Dope Cloud"  has a contradicting, almost pop-punk beat, that is laden with bleak and brooding lyrics about the futility of life, with a mantra of 'That's not gonna save you, man/That's not gonna save you, man'. The epoch of the album comes in Jones' ode to his mother with Alzheimers, "Why Does It Shake", in which Jones declares war on mortality over pounding drums.
While Agent Intellect may not become the chosen soundtrack to your next beach adventure or birthday party, it is a powerful piece of work that grates against the notion of false happiness that pervades much of music, even punk, these days.
The mordant and unabashed honesty of Protomartyr has gained them national attention. Now it seems they are using it to their advantage in a way that counterbalances the mindless amphetamined culture of EDM, an effect that is analogous to what Grunge did to late 80's material pop. Protomartyr proves a well of strength in their uncompromising lyrics and sound, and whether they win over the mainstream, I'm sure they couldn't care less.