ACL Aftershow Review: Classixx & Toro Y Moi @ Emos 2013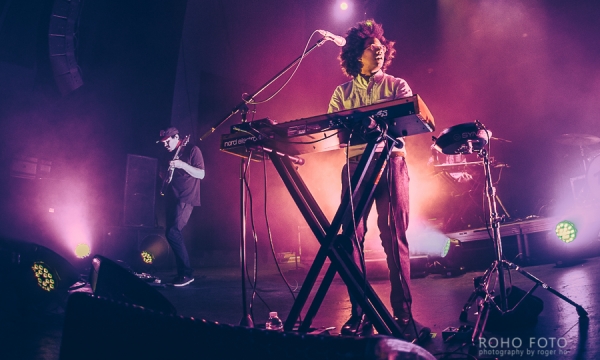 Two days of recovery from the first round of ACL was all but lost after the marathon dance party that took place at the Emo's on Wednesday night. "Chill wave" connoisseur, Chaz Bundick of Toro y Moi, and L.A. pop electro savants, Classixx, came together in a showcase that was as danceable and funky as it was mollifying and serene. Review by Lee Ackerley. Photos by Roger Ho.
First Published by the Horn.
Classixx consists of the duo, Michael David and Tyler Blake, who have been together since 2005 making music, but haven't released an actual album until this year's acclaimed album, Hanging Gardens. Their music has been labeled 'Disco Cotton Candy' and they have an innate knack for powerful pop hooks that carry each song. While their new album features different female vocalists on a variety of songs, I was saddened to see that they would just be playing the vocal samples, rather than actually have someone come on tour.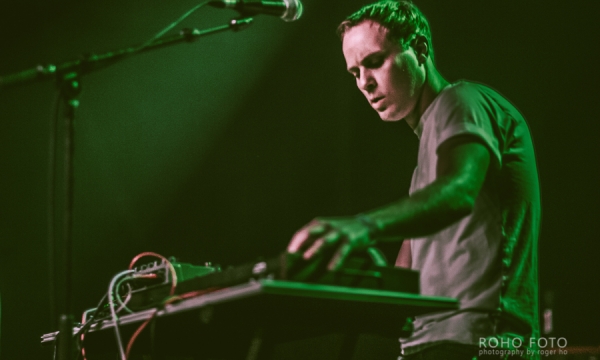 Classixx rolled through their most popular remix of Phoenix's "Liztomania," and then into a haunting and spectacular version of "Stranger Love" off of their last album. The chorus to Classixx's first single "I'll Get You" might be the most annoyingly infectious chorus in recent years, and had the audience screaming, "Do you like bass? Do you? Do you like Bass?"
The duo's brief thirty-minute set left many of their best remixes untouched and failed to dive very deep into their new album. I love this group but the fans there to see them couldn't help but feel short-changed by their curtailed set.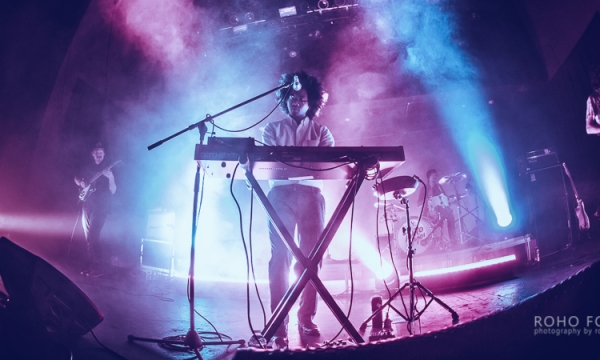 As an Afro-Filipino American from South Carolina, Chaz Bundick possesses an innate ability to seamlessly mix influences and sample different styles. His eclectic mix of musical genres and relaxed vocals make him, along with his friend Ernest Greene (Washed Out), the godfathers of "chill wave" music.
Since Toro Y Moi's 2009 debut album, Causers of This, "chill wave" has peaked and crested. Yet, Chaz has continually evolved through the years while keeping enough of Toro Y Moi's unique sound, including 2013's Anything In Return.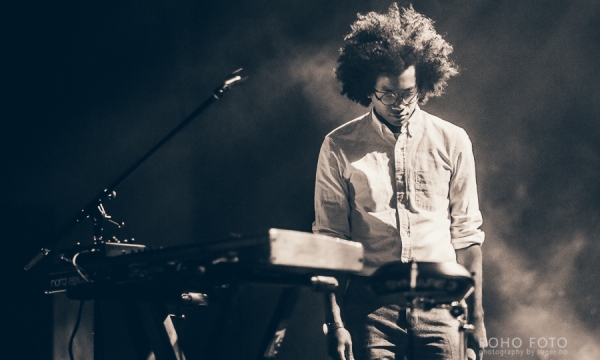 Chaz took the center stage Wednesday night with his keyboard and his signature business casual garb, afro, and round glasses. From there the four musicians launched into an array of new and old songs, including "Still Sound" and "Divina," but the set had more of a "jam band" vibe then an indie pop band set.
The quintet played a funk filled, psych-electro set that was enhanced with a dizzying amount of different lights, fog, and gels, creating an exotic experience. Finishing out the set with songs like "Rose Quartz" and " So Many Details" stirred the crowd even more, who adamantly demanded an encore, which they were given with the songs "I Can Get Love" and what may have been the highlight of the night, "Say That."
Despite the truncated Classixx set, the showcase was by far a favorite of the ACL after shows I've seen as of yet. Although you can catch Toro Y Moi at ACL this weekend once again, there are some bands meant to be seen performing in clubs, and evidenced by Toro Y Moi's Wednesday night performance, they are undoubtedly one of those bands
– See more at: http://www.readthehorn.com/photos/84673/toro_y_moi_and_classixx_at_emos_reviewphotos#sthash.rtsVTUPj.dpuf