THE AVALANCHES BREAK 16 YEAR HIATUS WITH 'WILDFLOWER' (ALBUM REVIEW)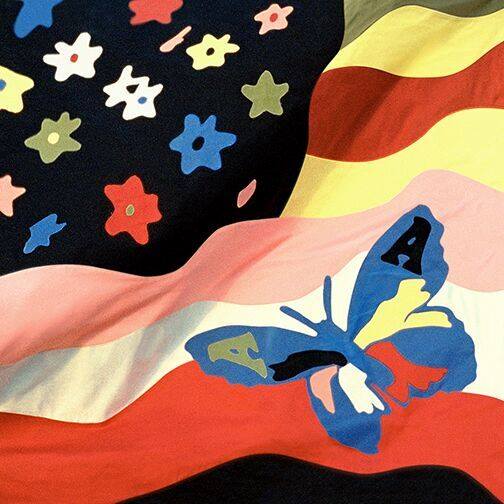 Australian electronic group, The Avalanches, have succeeded in simultaneously being reclusive, mysterious, and aggravating to longtime fans.  A 16-year hiatus from music raises many questions, the paramount one being "Haven't they gone broke yet?"  Apparently it was predominately health issues, serious ones, that kept the Avalanches from following up sooner on their genre-bending and infectious 2000 album Since I Left You.  Yet the newly released Wildflower has consumed pop cultures fads that have emerged over the past 16 years and regurgitated them, while still maintaining a common strand of DNA to older Avalanches work.
Keeping an open mind while listening to Wildflower is imperative.  It is unwise to expect anything as forthcoming as previous hits like "Frontier Psychiatrist" or "Since I Left You," but the gold is there if you are willing to take the ride through the 21-track odyssey featuring a universe of eclectic samples and artist collaborations.
It is no surprise that Wildflower was released during the summer, as many of the tracks exude a sun-drenched vibe with wonky undertones that almost feels like the Toon Town scene in Who Framed Roger Rabbit?  A parade of music collaborators marches through the album leaving their own flavor on individual tracks, adding to the vibrant bouquet of sounds found on Wildflower.
"Because I'm Me"  is a bombastic greeting track to the listener, featuring New York's Camp Lo providing the lyrical backbone.  MF Doom and Danny Brown spit verses on "Frankie Sinatra" a lysergic-infused, oompah-like diddy.   "Subways" is an addictive disco gem that blends the Beegees and No Wave influences. "If I Was A Folkstar" allows Chaz Bundick of Toro Y Moi to bring a Nujabes-like progressive groove to balance out the volatility of the album. "Colours" follows appropriately with a hazed 60's feel that loses you in a pink cloud of voices and synths.
"The Noisy Eater" blends Biz Markie's trademark vocals with the Beatle's "Come Together" in a track that sounds very Gorillaz-esque.  While "The Wozard of Iz"  features psychedelic trip-out perfectly complemented with Danny Brown's unique affectation."Sunshine" is a blast of Jackson 5 and feel-good vibes.  Yet the best is saved for last with "Saturday Night Inside Out" featuring Father John Misty's infectious psychotropic instrumentals and poet David Berman's spoken word: 'I first saw her in a mega store/ The day-glo raven born into a free fall/ The fulfillment of a 10th grade prophecy/ A motel masterpiece.'
An ethereal carousel ride that evokes nostalgia, wonderment, and child-like innocence, Wildflower deserves to be meditated on.  Those looking for jocular dance-heavy sound-bytes will be disappointed with this album.  Yet those with patience will immerse themselves in the brilliance and mastery of sound-sampling and mood creation that the Avalanches are proficient in, even 16 years after the fact.