DAY FOR NIGHT MAY HAVE BEEN THE BEST MUSIC FESTIVAL OF 2016 (FESTIVAL REVIEW/PHOTOS)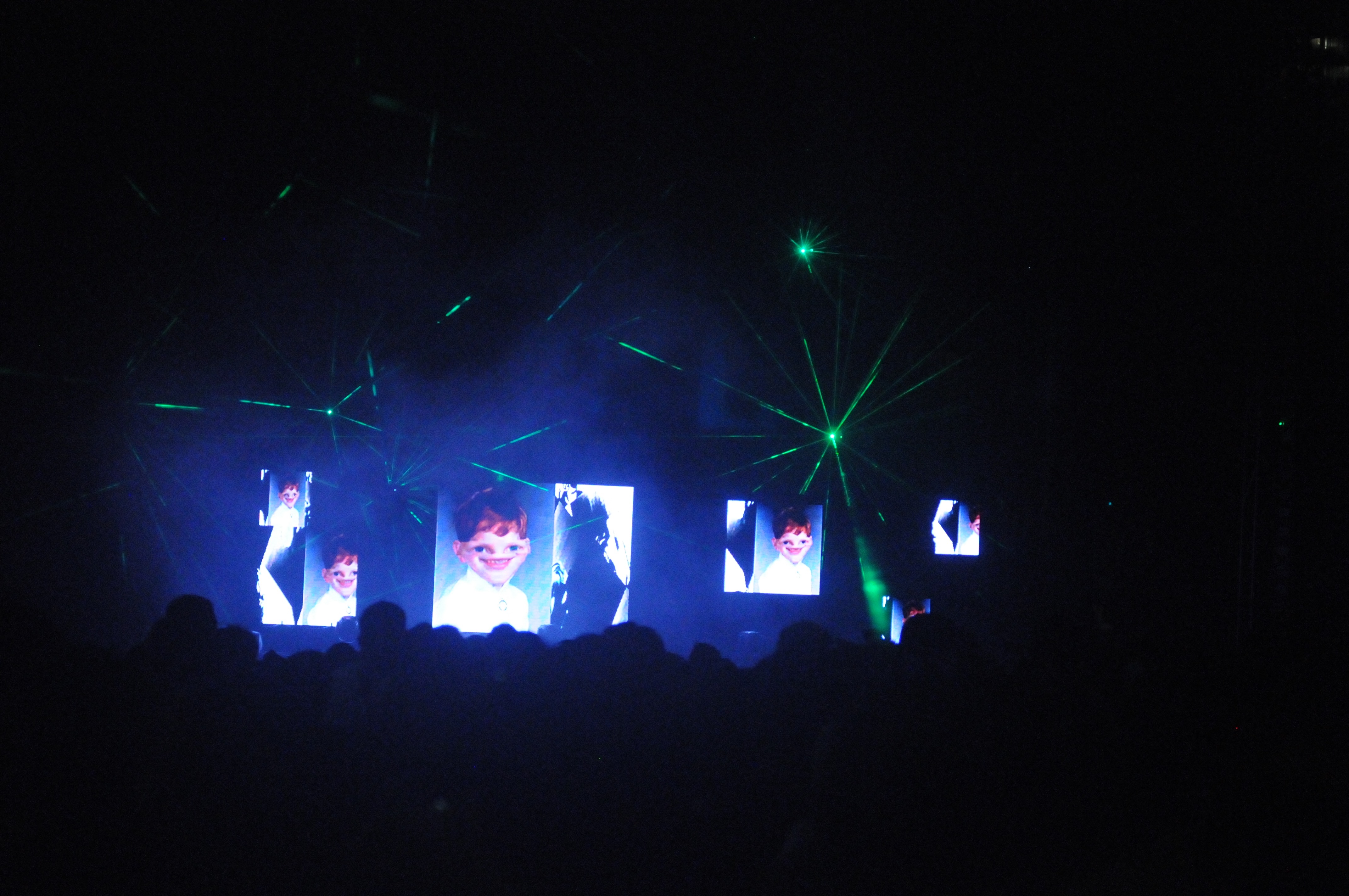 In it's second year, Day For Night is the festival that Houston deserves. Appropriately held in the abandoned Barbara Jordan Post Office downtown, the building projected the industrial grittiness of Houston, with its precarious lighting and dark swaths of space connected by dank metallic staircases. Occasional wafts of rotten seafood and sewage competed against the omnipresent stank of cheap cannabis as you weaved between a maze of puddles and hordes of dark-clad festival-goers; and yet the atmosphere couldn't have been more electric.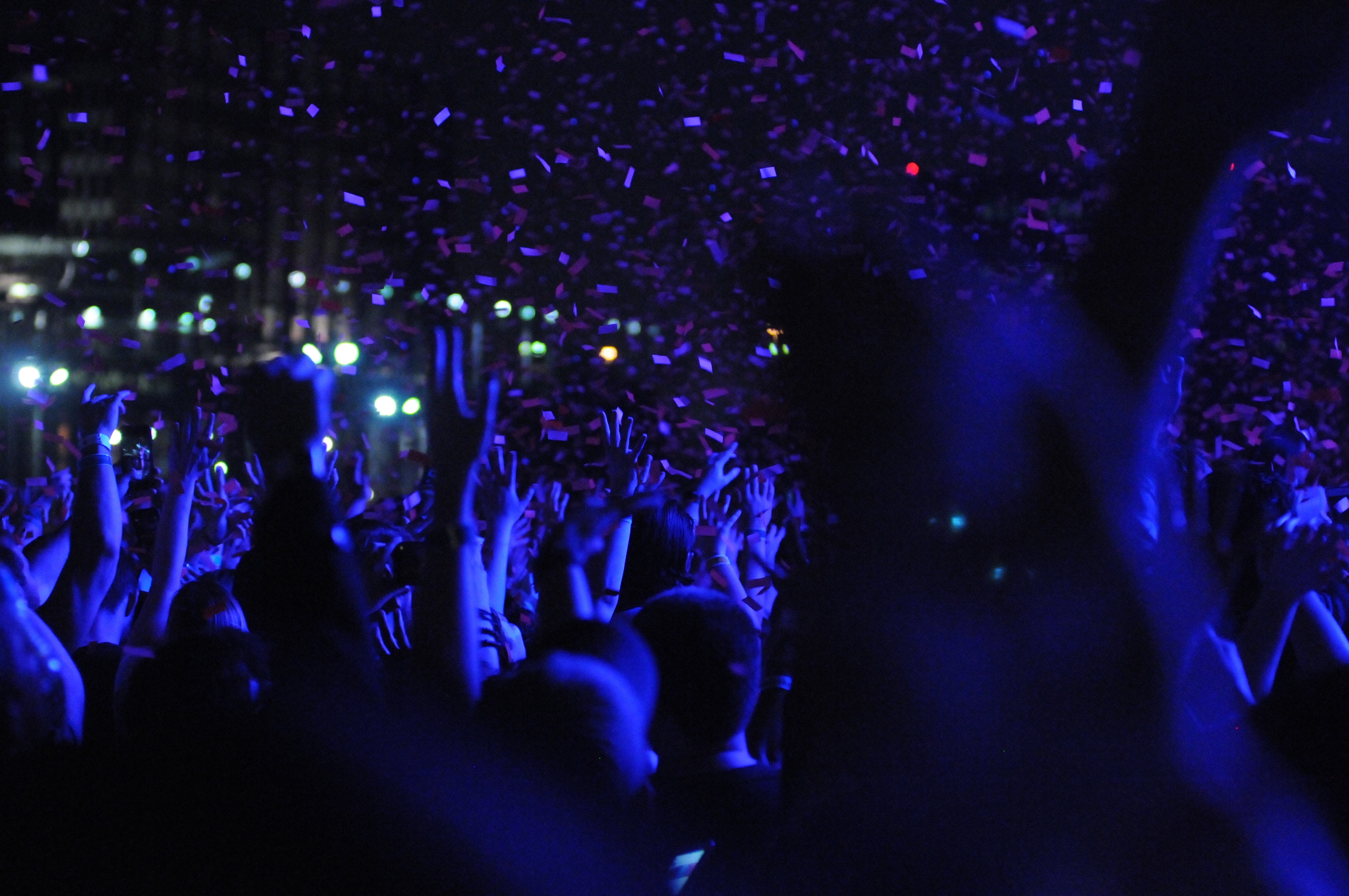 Even when inclement weather threatened the festival, it just added to the already ominous and excitingly dangerous vibe. Gone were the drunken retro NBA jersey-wearing frat bros of Summer Fest, and in were the cynically dressed pseudo-intellectual hipsters and K-Holed gothic party girls. Yes there were pick-pockets around every corner, it's almost as if the School of Seven Bells (the thief school not the band) had let out class right under I-45, but at least it didn't have that same campy cattle-herd festival mentality where you're stuck in a field all day under the sun.
Some of the most futuristic and thought-provoking artists displayed their interactive art pieces while titans of the music world simultaneously gathered to deliver some of the most powerful and seizure-inducing shows in recent memory. Like Houston itself, the festival was rough around the edges, a bit dirgy, a bit treacherous, but the people and culture within were a goldmine of entertainment and interest.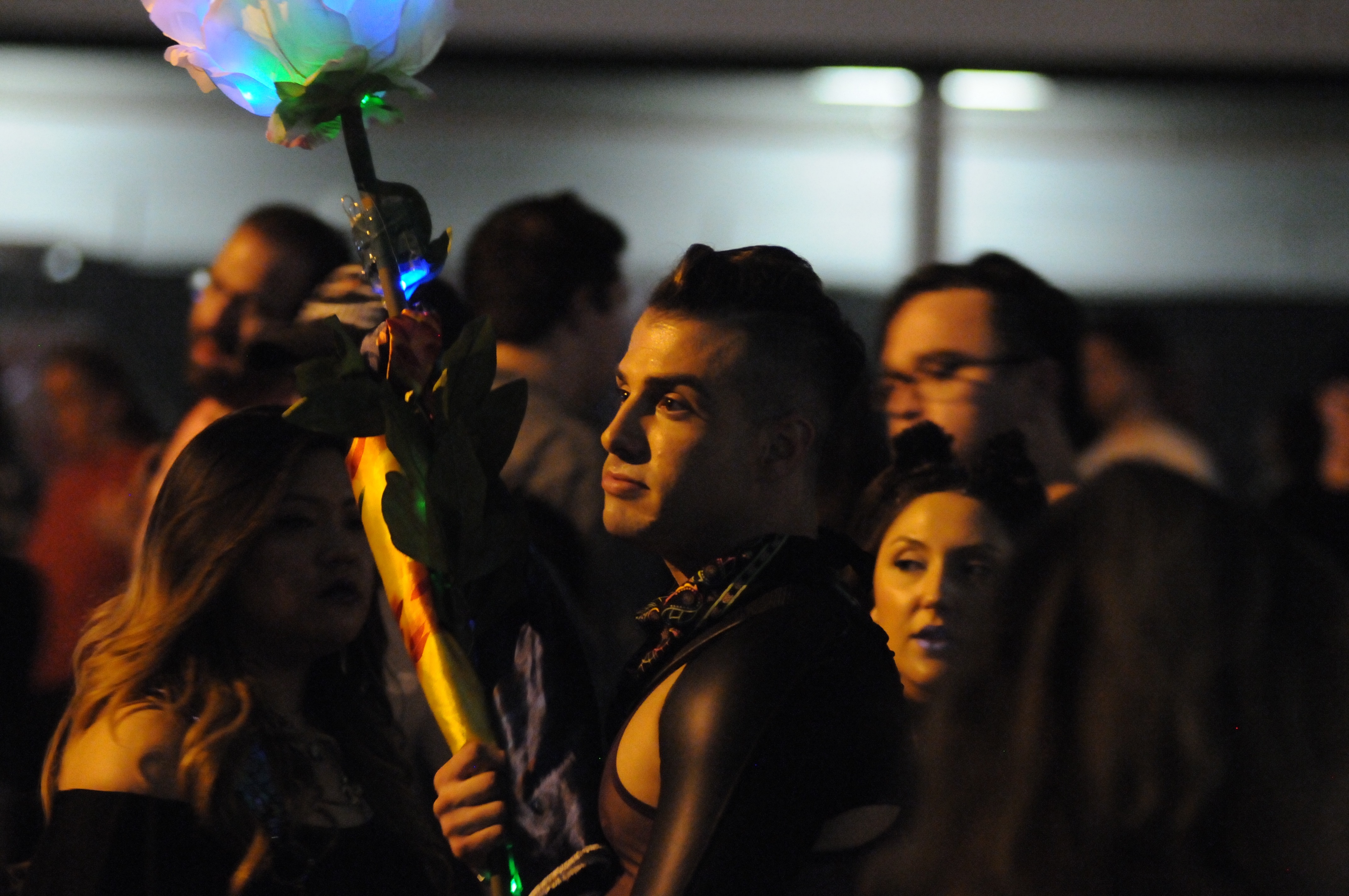 Omar Afra, Alex Czetwertynski, and Dutch Small, the wizards behind the curtain, put on their own display of artistry in pulling off the best music festival of 2016. Rushing around the grounds, placating fire marshals, mollifying needy media brats, and all the while making the bold decision to keep the festival open while turbulent weather swirled above was an admirable effort. Bringing in forty to fifty thousand people, 75% of which are from outside of Houston, is eye-opening for a festival only in its second year (even if the majority of people were there for the sole reason of seeing Aphex Twin), and so close to Christmas! As a native Houstonian living in Austin, I am admittedly shocked as much as I am proud, that the most cutting-edge and attractive festival in the country now dwells in the Bayou City.

5 Best Undercard Acts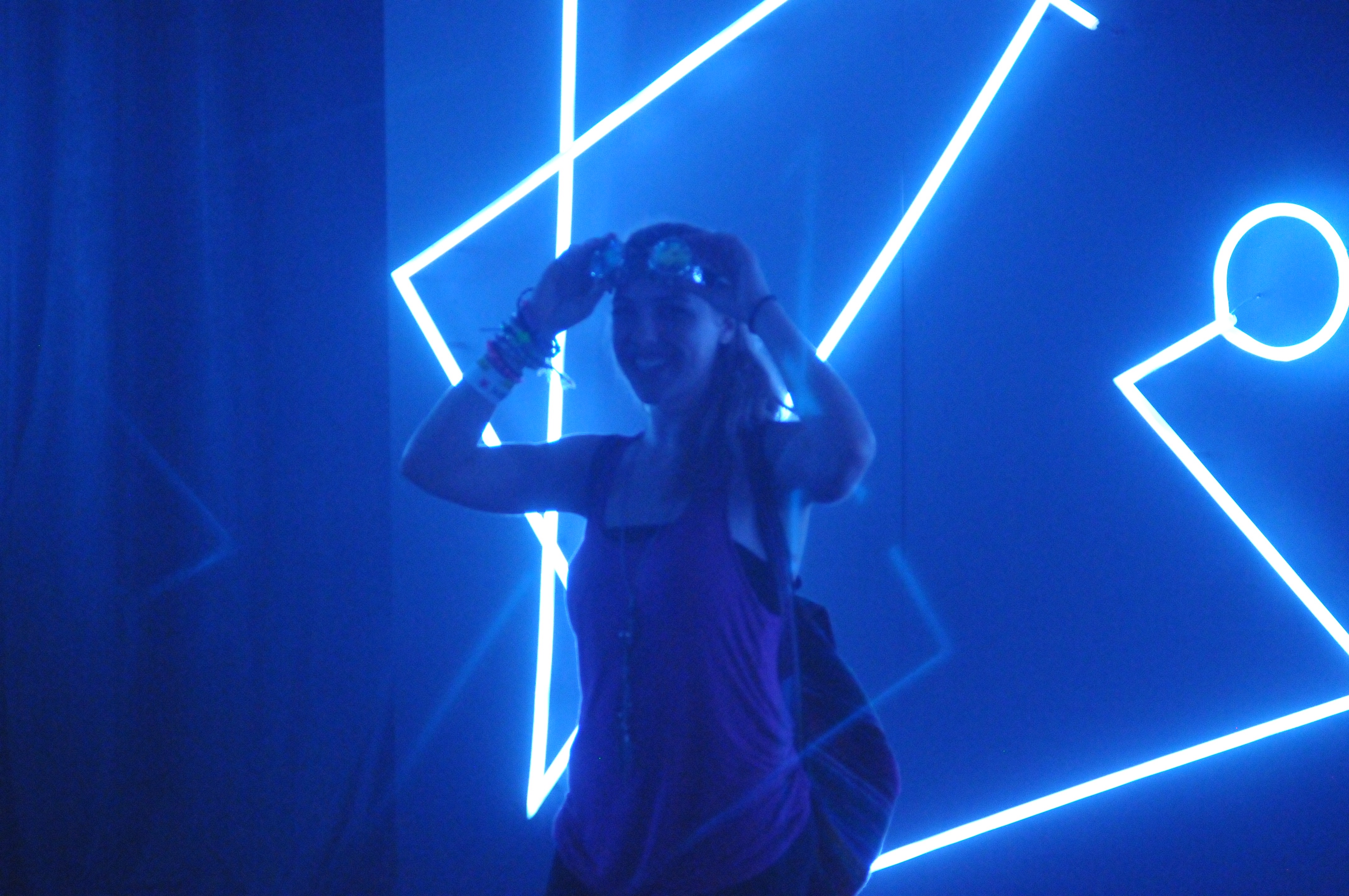 Mykki Blanco
Excuse me for not knowing who Mykki Blanco was before Sunday, because this twerking gender-bending rapper is a force of nature. Mykki blew up the Blue Stage as he strutted through the crowd freaking on anything with a pulse.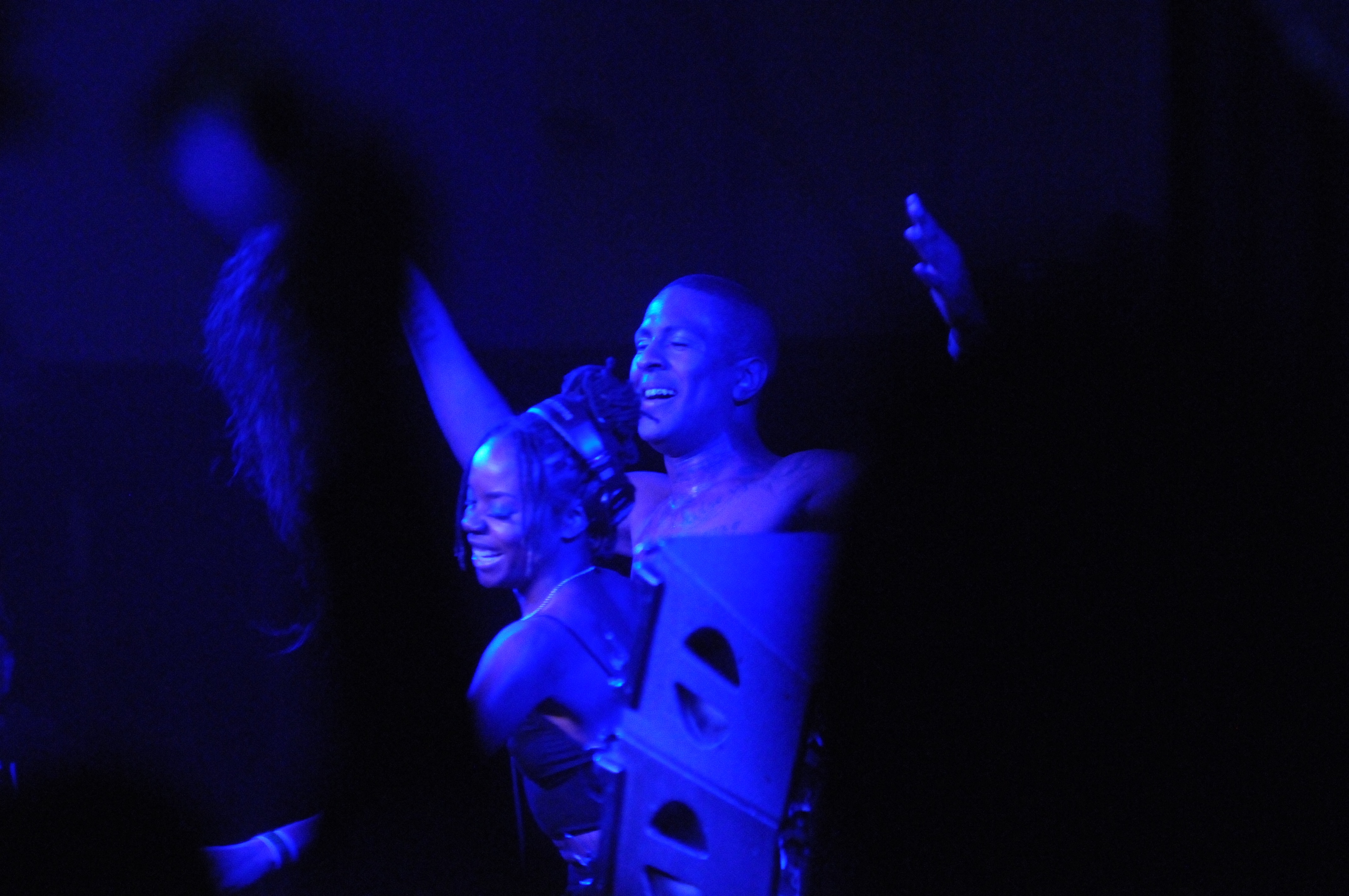 -US.
A glittering glam-rock guitarist was melting faces on the Yellow Stage to a relatively small crowd, but for those present, they know that this precocious and charismatic pop experimenter won't be on the side stage much longer.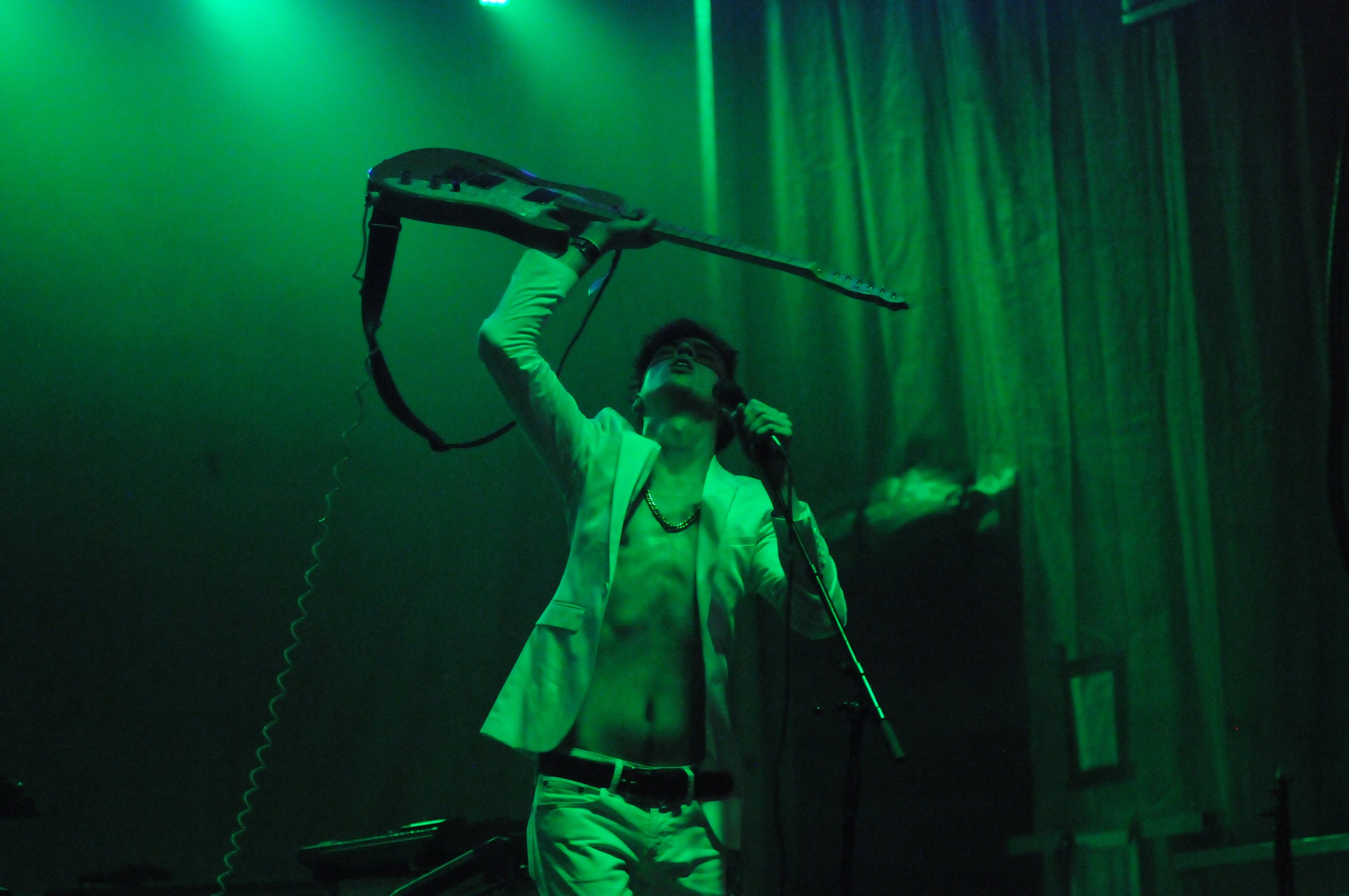 Liars
They hadn't played live in over two years and had released no recent material to speak of, but this avant-garde noise rock trio stole the festival in my humble opinion. Angus Andrew was transcendent in a hypno-rave performance for the ages.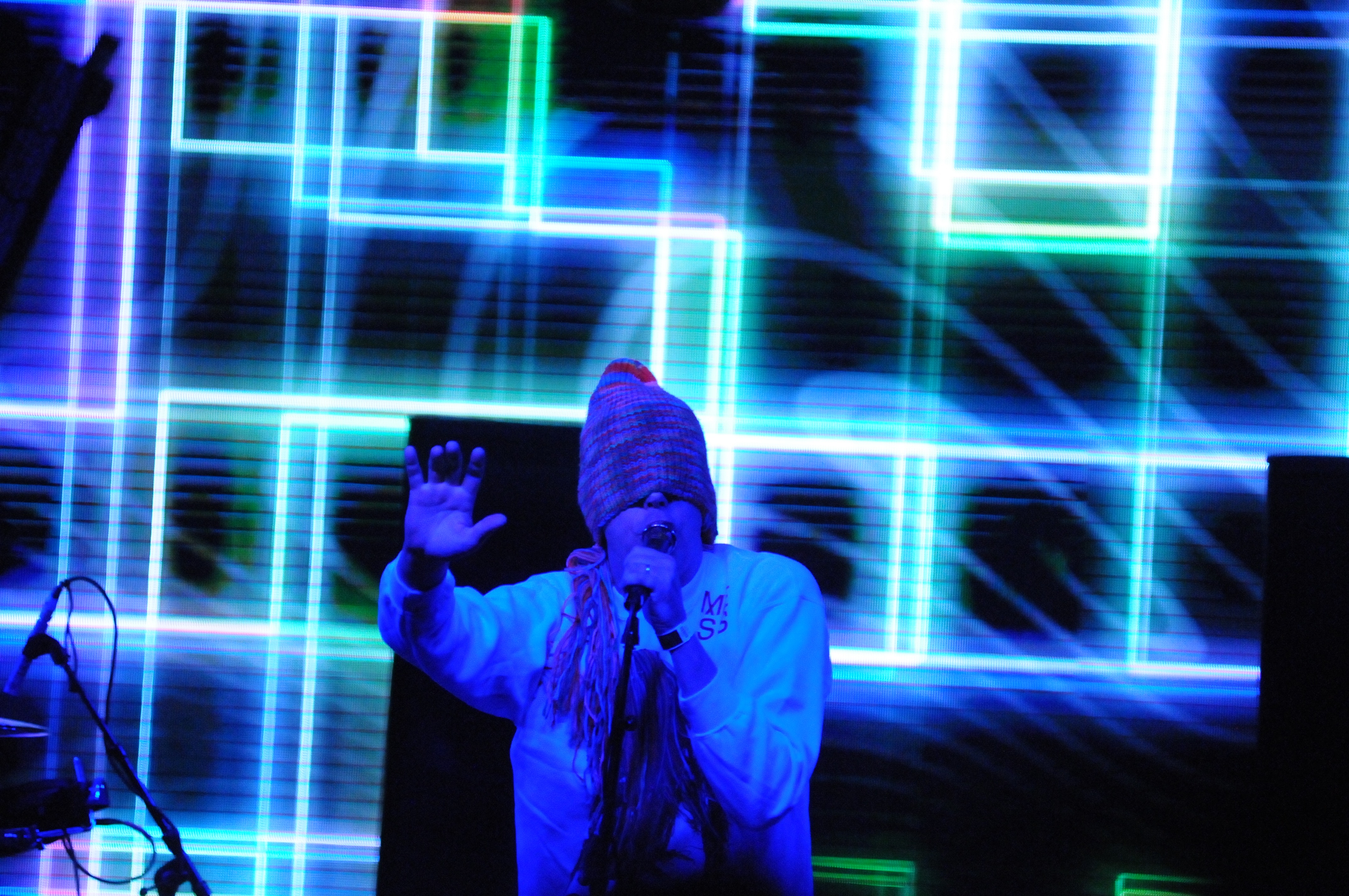 SURVIVE
Moved up from the side stage where they played last year, SURVIVE is having their moment. Building off the momentum of their score to the TV show Stranger Things, the Austin synth veterans seized their moment to capture new fans.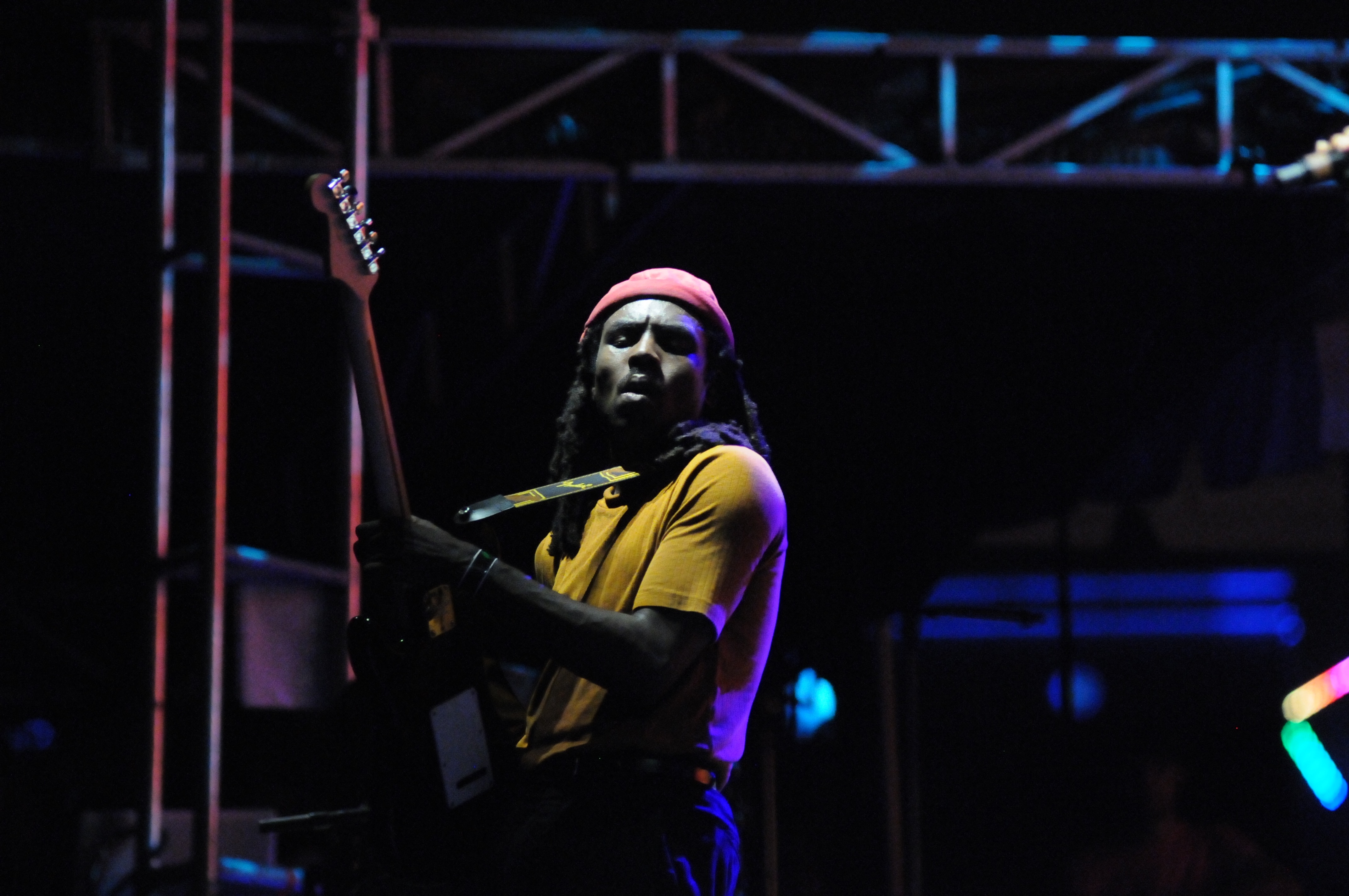 Blood Orange
I had a knowing feeling that a Blood Orange live show could prove a disaster given the idiosyncratic genius of Dev Hynes and his eccentricities but it instead became a resounding success despite some initial audio problems.
5 Let Down Acts
Tobacco
I love Thomas Fec and have been a fan of most of his work, but his live set on Saturday barely resembled his recorded work. Intense clipping on his vocals was annoying and at time times unlistenable.
Butthole Surfers
I was really excited to see these Texas psych legends get loud in front of an open-minded home state crowd but their set's sound was terrible and the overall energy was just south of flaccid.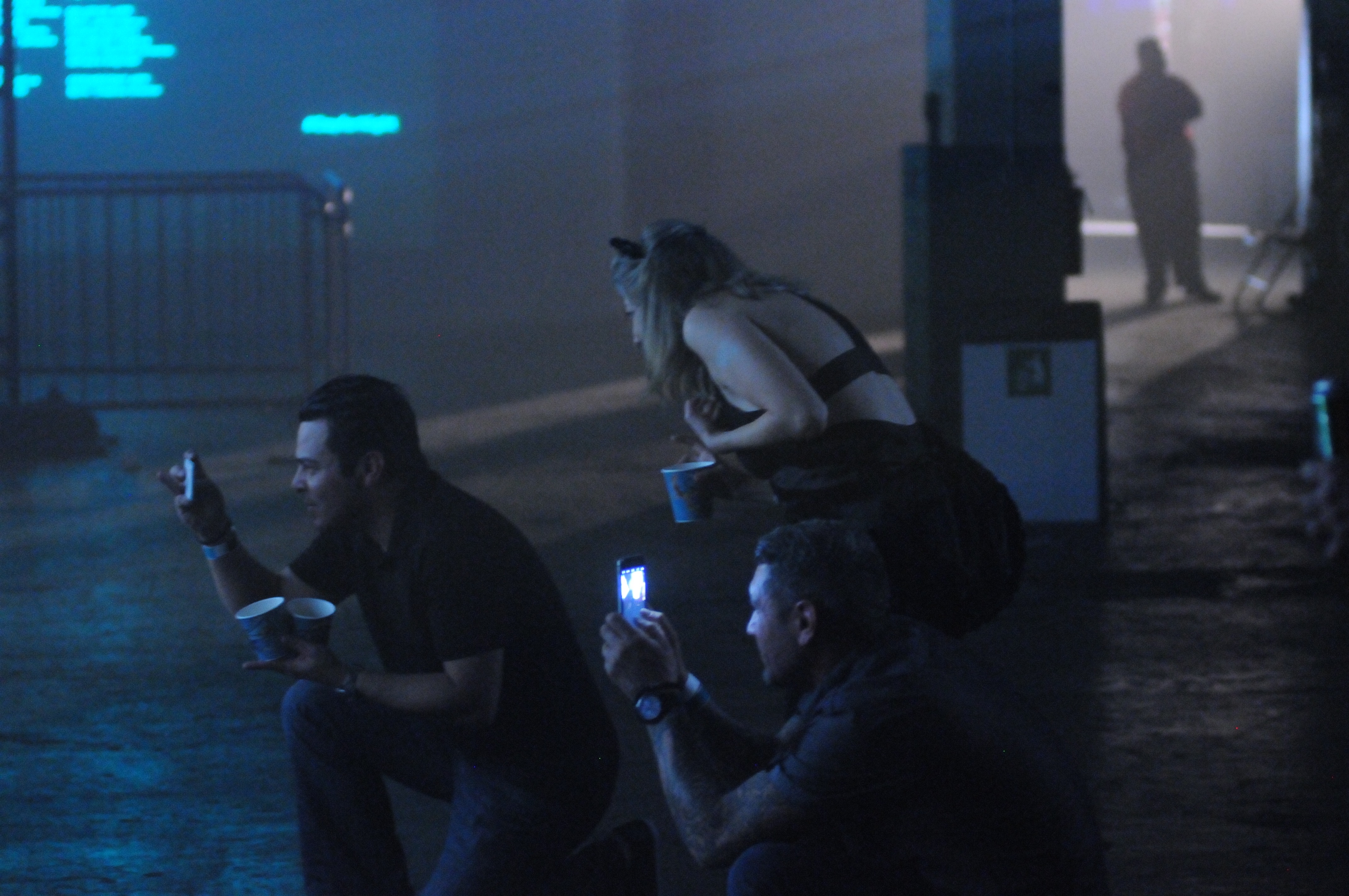 Blonde Redhead
Didn't even bother showing up☹
Clams Casino
Having loved their recordings and remixes, I figured that this could become quite the dance party, but instead it was resoundingly awkward and I quickly migrated to a more magnetic stage.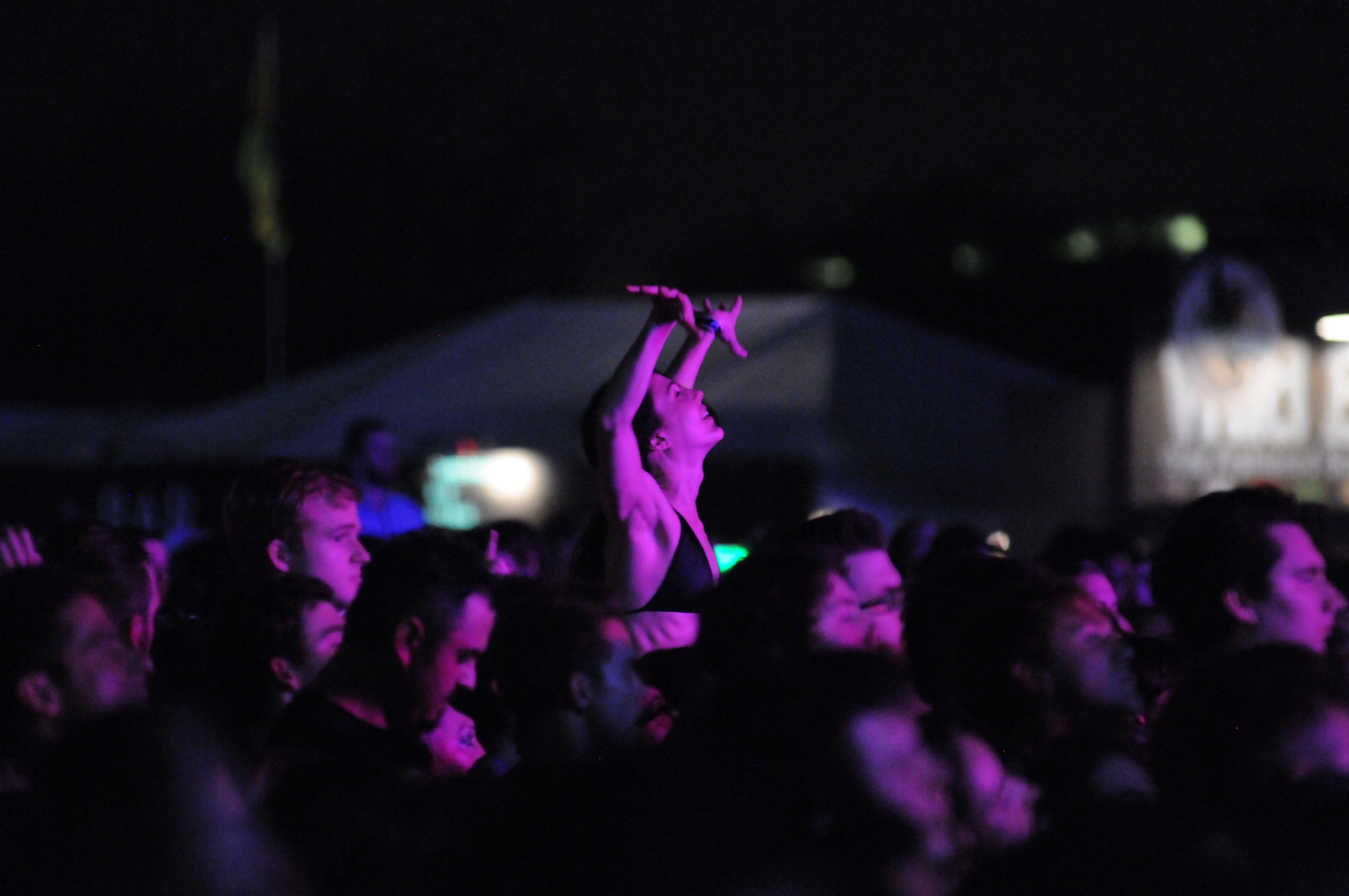 Bjork
Granted, I wasn't the biggest Bjork fan to begin with, but I figured with her name plastered all over the festival's marketing and the hype surrounding her VR experience that I would check out her featured set. The garden-themed stage camouflaged Bjork leaving many wondering if she had even showed up yet, and the screens around her were all turned off which did not seem intentional. I respect Bjork's dedication to push boundaries in the music medium but her set did not open my eyes to the genius that I seem to be missing.
Top 5 Headliners
Run the Jewels
The consummate show, Run the Jewels is a shot of adrenaline. Killer Mike and El-P are hilarious with their onstage banter and surgical with their rhymes. The pair gave a lot of love to members of Houston's Skrewed Up Click and destroyed on songs like "Lie,Cheat,Steal" and "Talk to Me".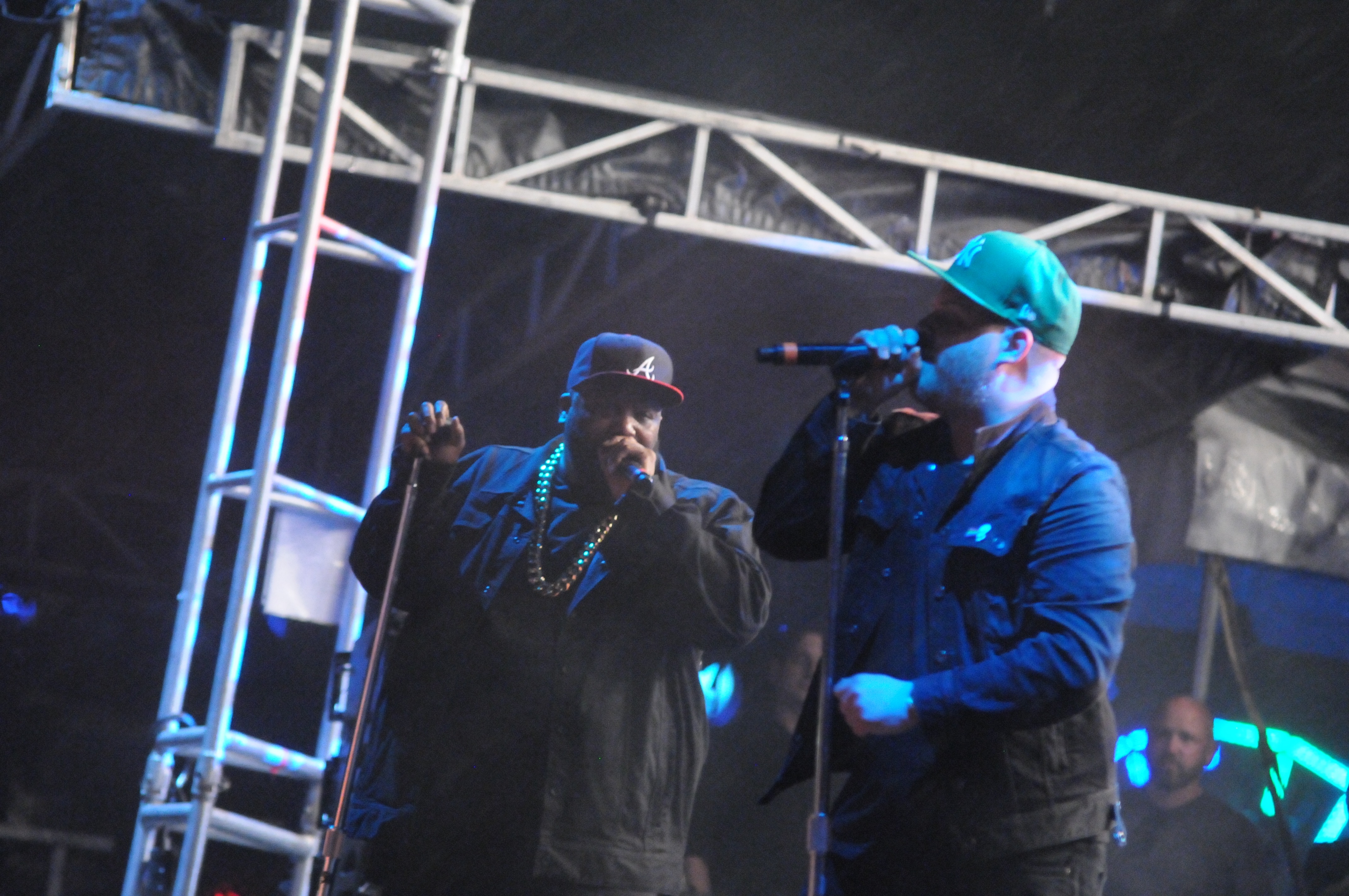 Arca
Venezuelan and relentless, Arca was a perfect close to a near-perfect festival. Commanding the room in a bodysuit, Arca mixed dark hip-hop beats with cultural cues and trance-like tropicalia. Provocative to the core, his set incorporated sex, violence, and gore that kept the audience gleefully on edge.
Squarepusher
Incredible sound and brilliant visuals gave Tom Jenkison the production he needed to make a memorable set. His live instrumentation and digital signal processing gives him a lot of tools to play with onstage. He had as much fun as the audience by slowing down beats and mixing in reactor patch shots into the visuals.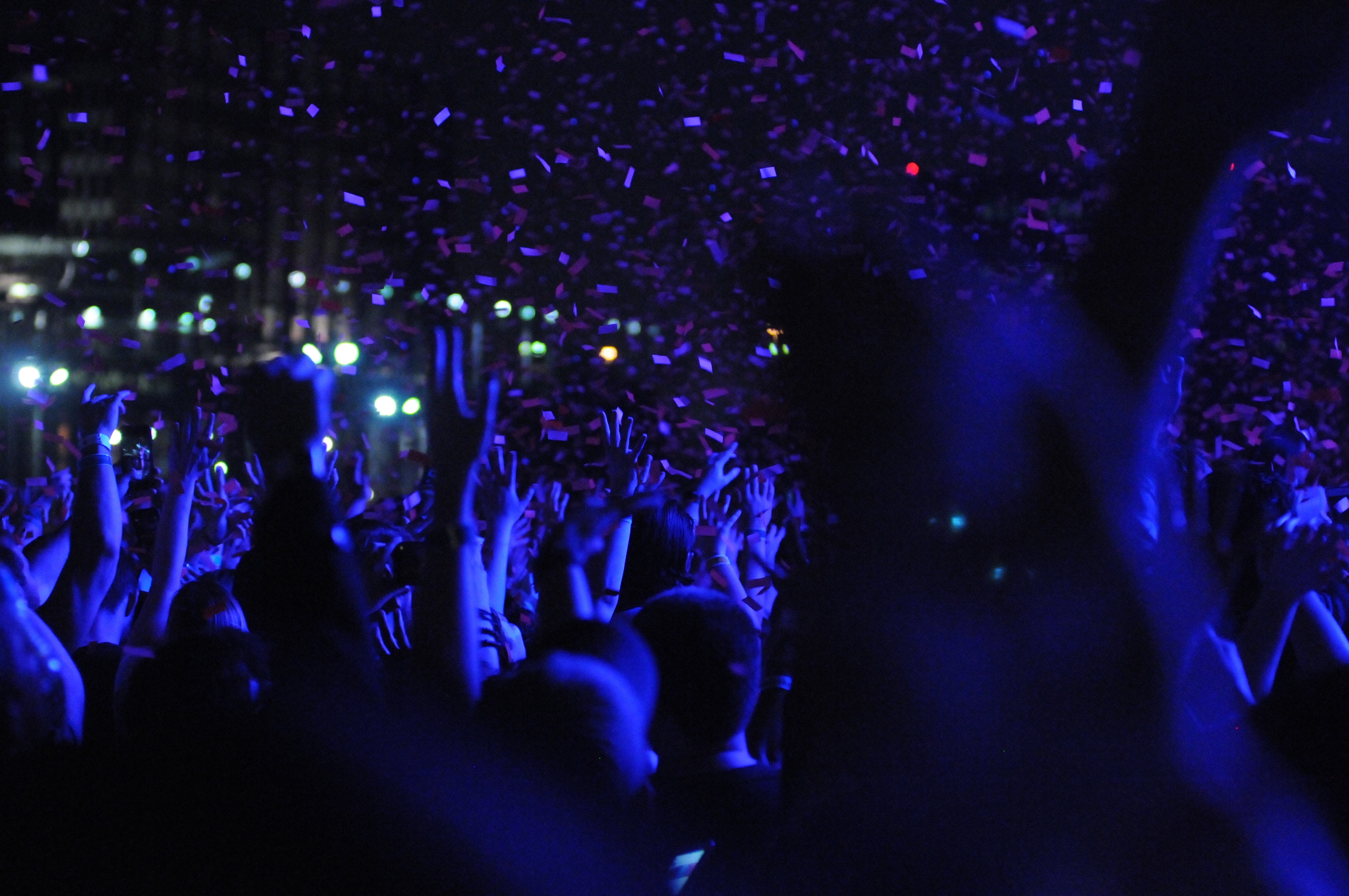 Travis Scott
It was a bitter cold that Travis Scott walked onstage to on Sunday Night. The hometown rap hero received a raucous welcome that was only rivaled by that of Aphex Twin. Scott launched into "Way Back" and James "The Beard" Harden joined onstage to bring the crowd to a zenith. Scott got heated at one point telling a security guard "I'm gonna smack the f*** outta you" when the guard had accosted a fan that he was trying to hand the microphone too.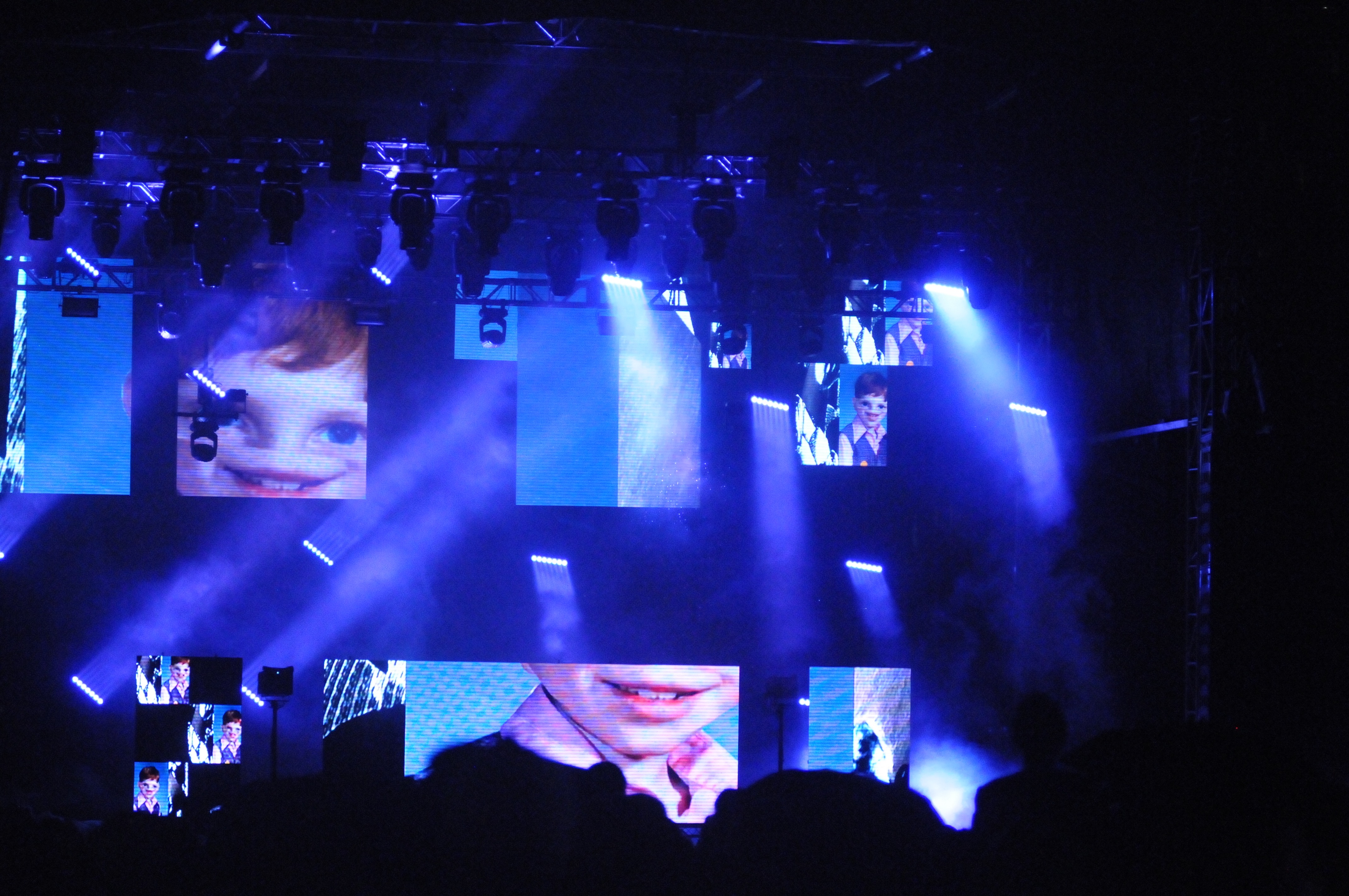 Aphex Twin
It's been eight years since an Aphex Twin show happened in the states, and it was a coup that Day For Night landed him. Richard D. James didn't disappoint the legion of dedicated fans gathered, and he pulverized those present with an intricate light show and mishmash of beats and effects that were only accentuated by the rainstorm raging overhead. Aphex Twin is very much anti-EDM, anti-drop, anti-broculture, and it was awesome to see such a prolific electronic artist reclaim the art of the electronic live shows.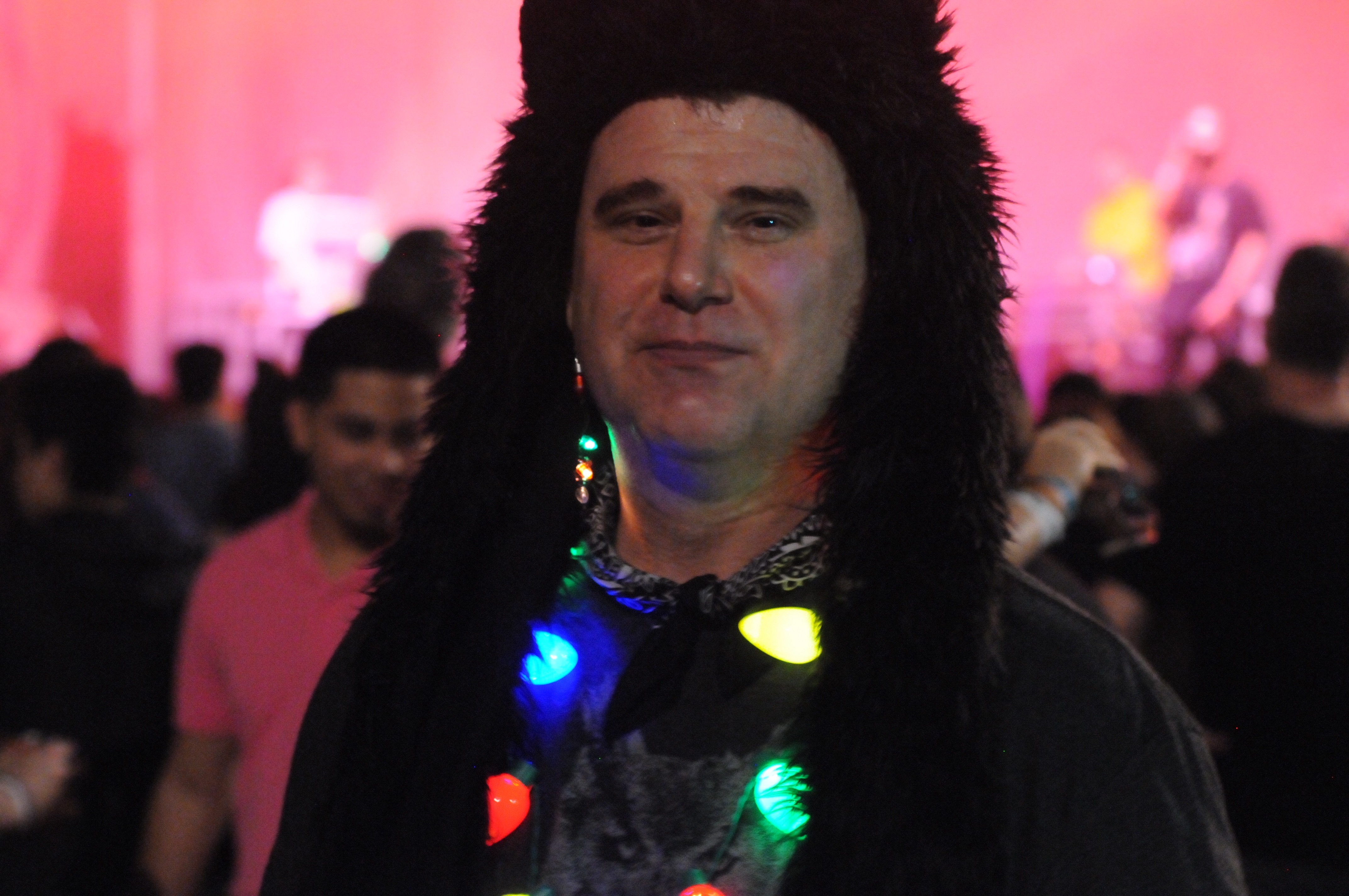 5 Criticisms
VIP Ticket Fiasco
Definitely the most toxic and preventable problem, many VIP ticket holders claimed false advertising on their $700 ticket. The VIP lounges were not always accessible and many amenities listed on the website never materialized.
Thieves
Dozens of phones and wallets were reported stolen or lost and not a single arrest was made. Pickpockets thrived in the dimly lit venue and feasted on masses of distracted festival-goers. The festival will undoubtedly raise awareness next year.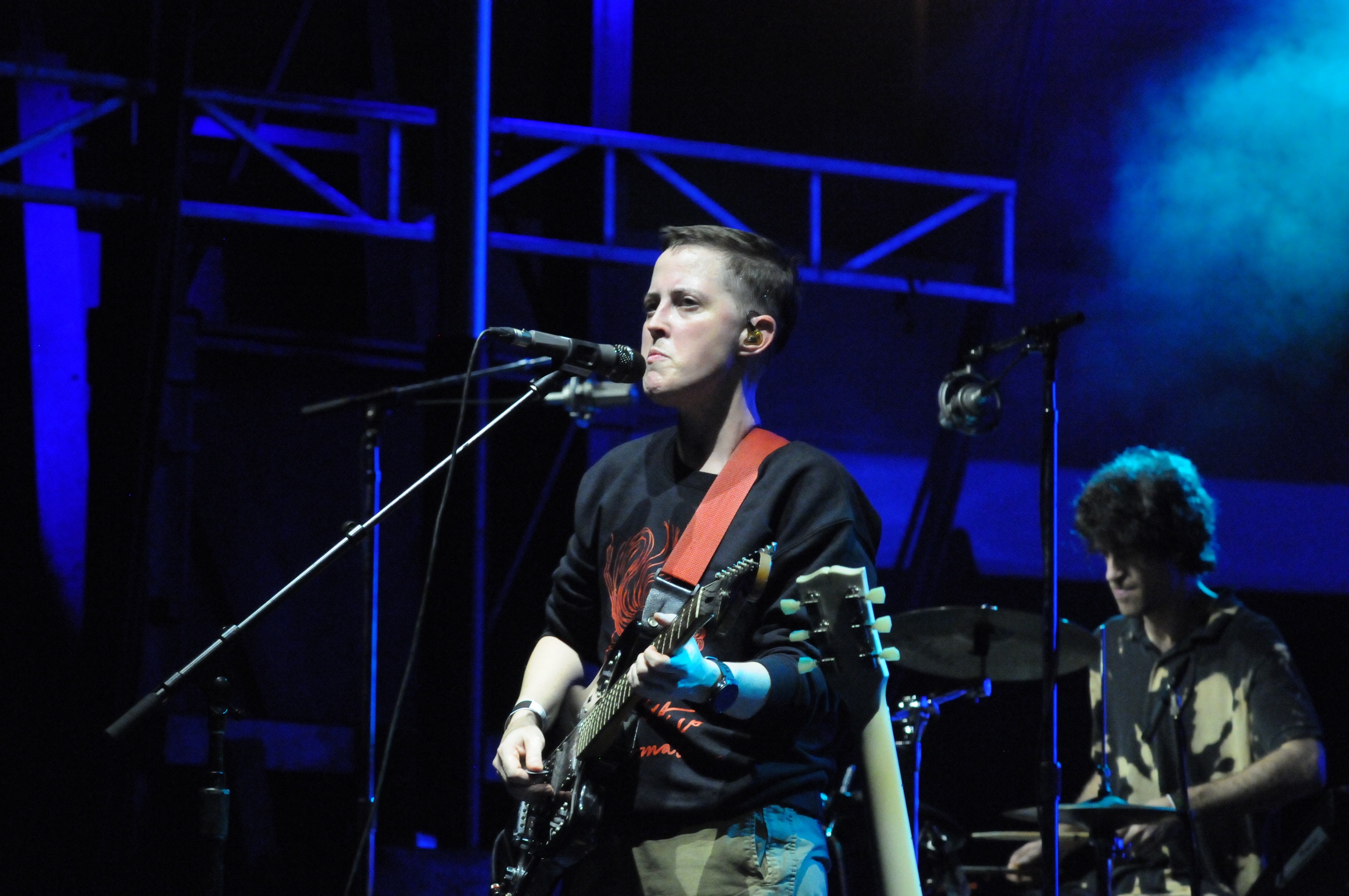 Lines/Disorganized
The Bjork VR experience was a disaster as the line was endless and unmoving. A couple of the bars ran out of drinks and there was minimal info on updated set times.The press lounge, oddly enough, disallowed press at times.
Corporate Creep
This is a bit of a stretch, as you obviously need big money sponsors to be able to put on as large of a production as Day For Night was, but you did see the Heineken stand and other corporate blemishes begin to encroach. For anyone who has experienced Houston "Free Press Summer Fest", be warned.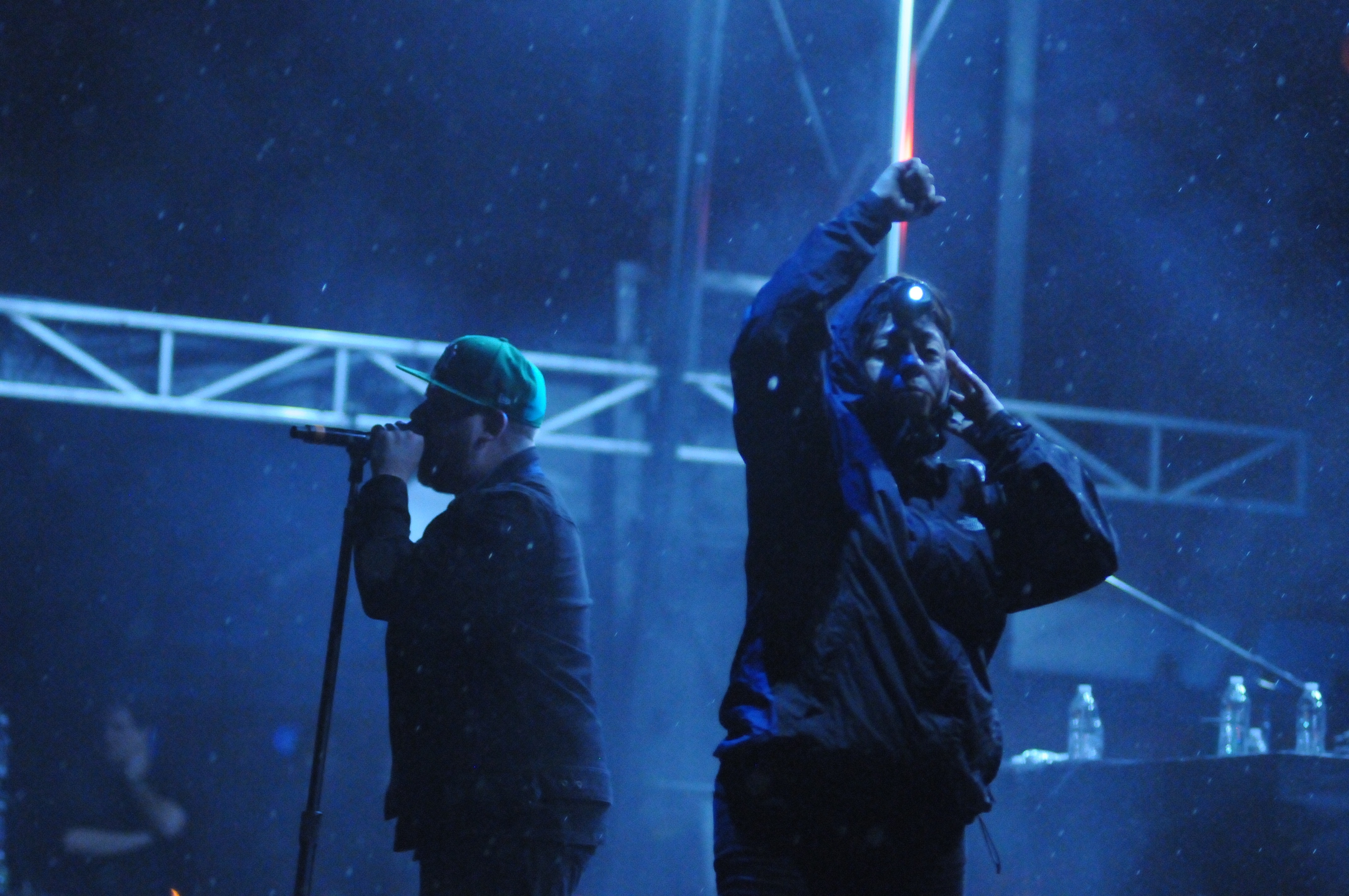 Weather
Levitation Fest canceled before a drop hit the ground. Nocturnal Fest canceled as soon as the rain started. Day For Night Fest saw the temperature literally drop 40 degrees before driving rains and wind set in and kept the festival open. Yes, the weather sucked Saturday night and was unbearably cold most of Sunday, but at least they didn't shut down the festival.
5 Recommendations For Next Year
Recreate the blood rave scene from Blade. Everyone at the festival already looks like vampires so let's just hook up the sprinkler with some pig's blood, turn up some goth-electro and get this over with!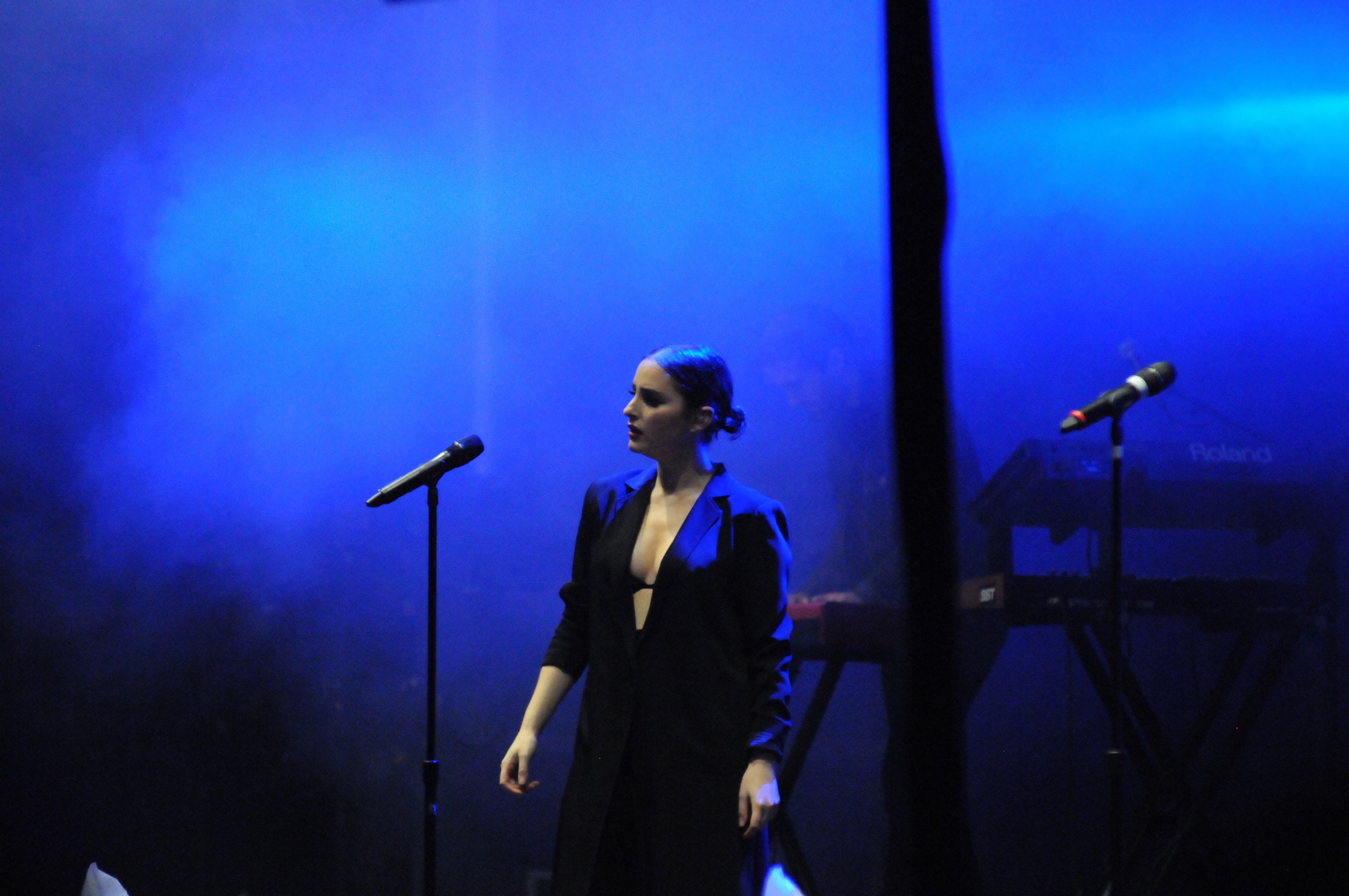 Make Febreze a sponsor. Sure, beer and liquor companies love being part of a good time, but anyone walking around the festival could agree that an odor-killer VR would have had twice as long of a line than Bjork's.
Make Lazer Tag Available. Walking around the dark halls and columns all I could think was "I wish I had a lazer vest on and could run around shooting people like an 8-year old"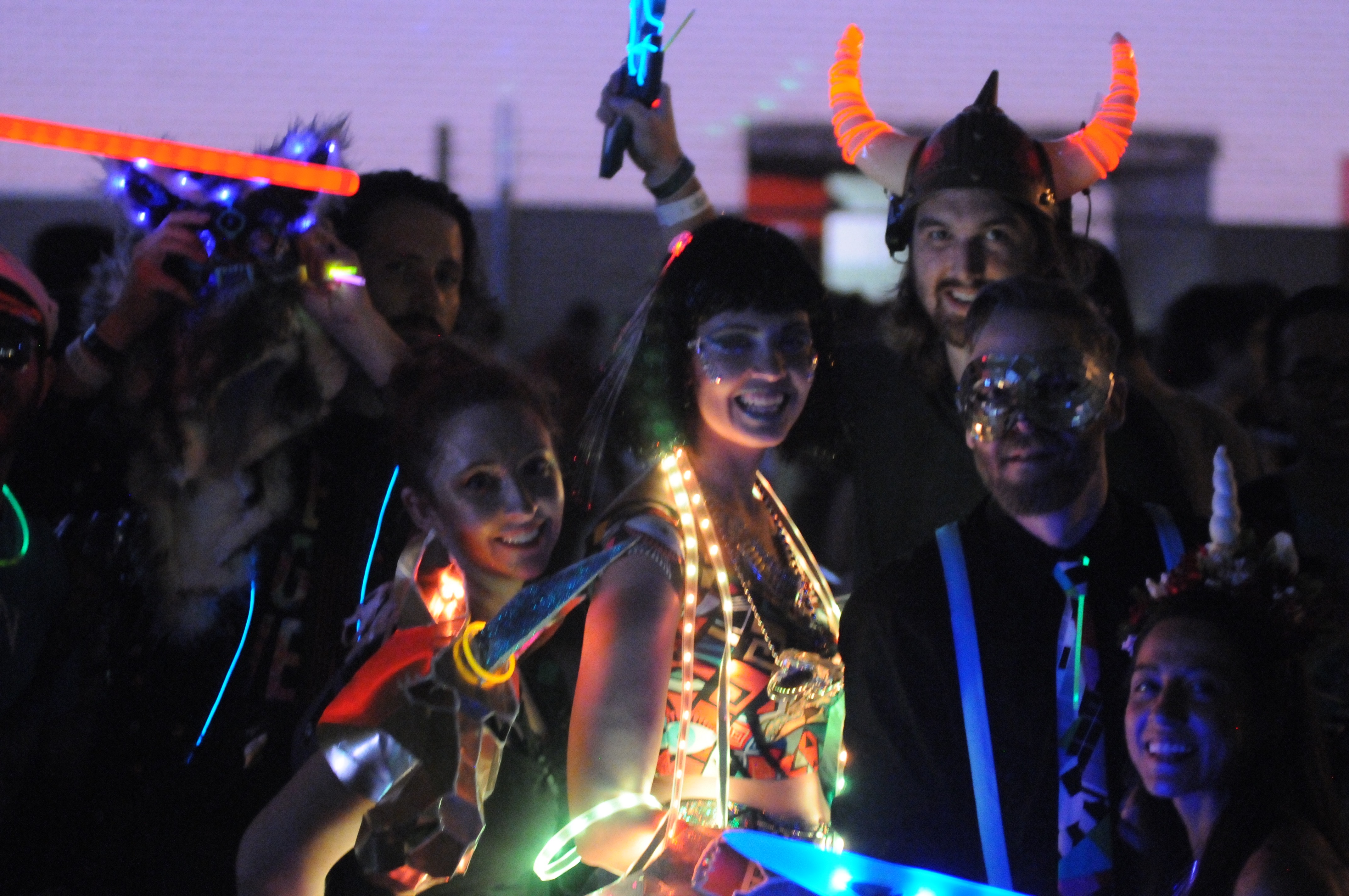 Make Pickpocketing more inclusive. This year, many of us felt left out, even, taken advantage of. We didn't get the memo that the festival was a pickpocket free-for-all. Had we known, we could have been cool dark mysterious thieves too. Issue fake wallets at the door and give a prize to the person who makes off with the most.
Book Nine Inch Nails. It's going to be hard to beat Aphex Twin, and, let's be honest, there is a good chance that this festival might have peaked in its second year. Here are some others I recommend: Fuck Buttons, Death Grips, Fat White Family, HEALTH, The Knife (Reunion).