Phantogram @ Emos Austin 12/13/15 (SHOW REVIEW)
On tour nearly a decade after their first release, electro-dreamer duo, Phantogram, have shown no signs of regressing and still dwell on the cutting edge of their intricately curated infectious electro-beats. Josh Carter and Sarah Barthel have known each other since junior high, and their chemistry onstage is undeniably electric, making their live performances a true cant-miss spectacle. Having recently released their third full-length album, Three, Phantogram ran through new and old hits to a sell-out crowd at Emos in Austin on Tuesday night.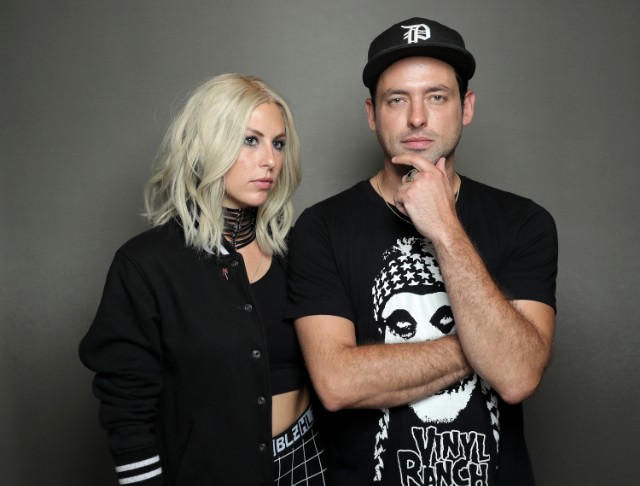 Bishop Briggs, an English songstress, opened for Phantogram and delighted the audience with her powerful piano-based songwriting and worked as a perfect primer for Phantogram to follow. Bishop Briggs is an obvious talent with momentum that has previously opened for Coldplay, and her biggest hit "River" received a noticeable vocal response from the audience.
Phantogram opened with "Funeral Pyre" off of Three that would be a harbinger for the rest of the set, as half of their songs were off the new critically-acclaimed album. Older hits like "Don't Move", "Turning Into Stone" and "Black Out Days" fired up the audience early on in the set and locked the crowd into a hypnotic trance-like dance party.
Josh oscillates between guitar, and percussive drum machines throughout the set, offering emotive vocals and a perfect counter-balance presence to Sarah. Sarah, however, is force of nature onstage and conducts the audience with maestro-like ability, seductively crooning and dancing with a magnetic noir-mystique.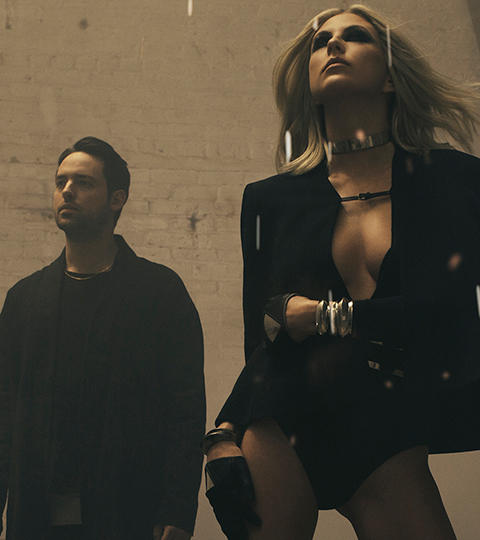 There are few music act duos that can both write hits and simultaneously embody what it is to be a 'cool' rock star, Phantogram is certainly one of them. Only perhaps maybe The Kills come to mind as being in the arena of music duos that are the complete package as far as songwriting, performing, aesthetics, and attitude. Phantogram's wildly successful collaboration with Outkast's Big Boi on the project Big Grams, only goes to show the Midas touch they possess, even when crossing genre boundaries. You would be hard pressed to find any audience member that didn't develop a crush on either Josh or Sarah during the entirety of their set.
Phantogram rounded out their invigorating set list with classic hits like "Mouthful of Diamonds" and "When I'm Small" that recalled their signature sound that put them on the map years ago. However the most gravitating moment came during the beginning of the encore when Sarah introduced the song "Barking Dog" as a tribute to her sister who had committed suicide during the recording of Three. Family home videos played on a white screen as they played, and a palpable air of pain and sorrow filled the venue.
The show ended strong with my personal favorite new song "Cruel World" and their largest single off of Three , "You Don't Get Me High Anymore", putting a cap on the night. Phantogram shows are still a unique blend of dark brooding themes, upbeat electro-dance, and intimate songwriting, which make their live shows a perfectly unique occasion that others cant come close to recreating. Phantogram are a decade into the music game and despite their growing exposure, they somehow maintain the allure and magic of being brand new. May they stay that way forever.
-Lee Ackerley